On "Marketing Chicks in a PT World," Amy and Jordan discuss helpful tips while enlightening you on the quirky things they experience as two non-medical professionals in the world of Physical Therapy. Just a couple of marketing "chicks" bringing some insight and entertainment to your Wednesdays.
Stay tuned for- The Good, The Real, The Quirky.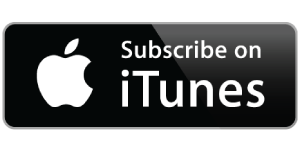 subscribe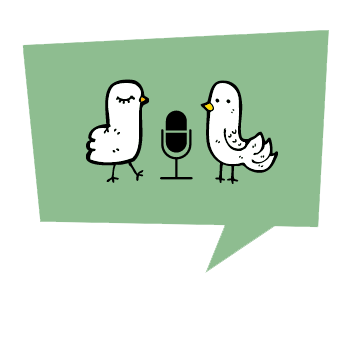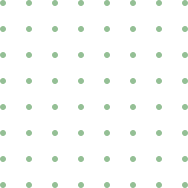 Episode 12: Stronger Together: PT After Breast Cancer & October Reflections
Two marketing chicks walk into a conference... Yes, we've got plenty of stories to share in this episode's intro! Then we're joined by Research Park Clinic Director, Dr. Tiffany Kennedy to walk us through how physical therapy can help women navigate the changes of their body post breast cancer.  The episode wraps up with Janine providing the perfect cocktail for all of your halloween festivities! 
Episode 11: All Things "Pelvic-y"
October is here which means the opening of our Nesin Pelvic Health Clinic in just a couple of weeks! In celebration, we're talking all things "pelvic-y" with our newest Clinic Director, Dr. Lisa English, who keeps it real on all topics of discussion including pelvic pain, poop, pain with sex- you name it!
Episode 10: Will You Run For Beer?
You've heard of a marathon, but have you heard of a microthon? In this episode, we're sharing details on our favorite upcoming event, the Rocket City Microthon with Lesley, the Race Coordinator. We couldn't let you guys run the 0.12K without a few training tips, so we've also got Andrea, PT, DPT, and Madison Clinic Director to equip the elite non-athletes for a race of this magnitude. Then in case beer isn't your thing, we end the episode with a Fall must have cocktail on our Therapy on the Rocks segment!
Episode 9: Alabama vs. Auburn (Sorry, Vols!)
It's college football time, ya'll! We're kicking off this episode talking all things football with special guest and former University of Alabama Linebacker, Will Cooper! Then during our Therapy on the Rocks segment, we've got the perfect tailgating cocktail to keep you cool and refreshed on game day! Can we get a "Roll Tide" or a "War Eagle" to that?
Episode 8: It's A Par-Tee
We're bidding adieu to National Golf Month with a recap of our latest golf tournament and some much needed PT insight on golf from special guest, Janine Nesin! Then we've got two cocktails going head-to-head in a matchup for Best Golf Course Cocktail on this episode's Therapy on the Rocks segment!  
Episode 7: All Things Back to School
On this episode, we're schooling you on all the back to school PT tips including backpack safety and homework space setup! Then we're interviewing Alison Kling, Executive Director of Free 2 Teach, on her organization's mission and how #TeamNesin and our listeners can help! But first things first, we're kicking off the episode with a beloved or not so beloved brunch cocktail with a few special guests! 
Episode 6: Calling All Runners & Non-Runners
Do you love running? Whether it's a yes or a no, this episode is for you! We've got two guests from Fleet Feet filling us in on their running tips and training programs for all levels of runners. So if you're running marathons or contemplating ditching the couch for a run, we cover it it all including the infamous runner's high! 
Episode 5: Common Myths About PT- Busted!
Our first episode of July brought Huntsville Clinic Director, Dr. Elizabeth Whitehead, down the hallway and into our office to help us marketing chicks dispel a few common myths about physical therapy! Then we're celebrating during our Therapy on the Rocks segment with a divine, yet super easy to make French 75! 
This month we've brought NesinFIT Clinic Director, Jonathon Cooper, and Iron Tribe Fitness Owner & Operator, Blair Morris, to the office to chat about men's health issues for Men's Health Month! Of course, we're giving you the inside scoop on our newest venture NesinFIT too!
Then we're capping off the episode with guest Becky Deason, Nesin's Chief Operations Officer, for a talk on competition and golf and topping it off with a delicious Therapy on the Rocks segment!
Episode 3: Bladder Habits & Rum Coladas
It's Women's Health Part 2, and we're excited to bring not one but two guests for this episode including physical therapist Amanda Spalding and one of our Patient Care Coordinators Jasmine Cain! Join us as we cover it all in this episode even discussing how to pee correctly! (Yes, there's a right way!)
Episode 2: Common But Not Normal
We're kicking off Women's Health Month by shedding light on all things pelvic floor therapy with special guest- Michelle Nesin! And trust us, you'll want to stay tuned until the end for this episode's featured drink recipe!
Episode 1: Introduction - Marketing Chicks in a PT World
In our first episode of "Marketing Chicks in a PT World," we kick off with introductions and our first guest all while enlightening you on the quirky things we experience as two non-medical professionals in the world of Physical Therapy!