On "Marketing Chicks in a PT World," Amy and Jordan discuss helpful tips while enlightening you on the quirky things they experience as two non-medical professionals in the world of Physical Therapy. Just a couple of marketing "chicks" bringing some insight and entertainment to your Wednesdays.
Stay tuned for- The Good, The Real, The Quirky.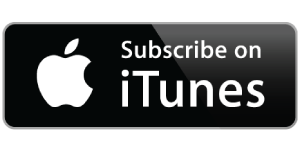 subscribe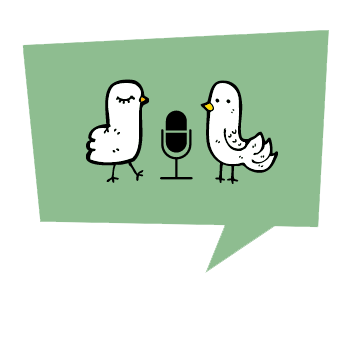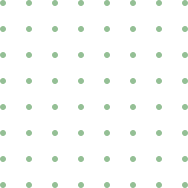 Episode 23: Reflecting on 35 Years
On this episode, we're taking a reflective look back on the last 35 years with special guests- Dr. Janine Nesin and Michelle Nesin! Join us as we take a journey down memory lane and recount some of the highlights and, of course, inquire what the future holds for Nesin. What's a celebration without a featured drink? Keep listening for Janine's 35th Anniversary Mojito Recipe!
Episode 22: Period Pain? This is for YOU
Whether you're 15 or 50 years old, you probably have questions regarding periods and pelvic health! On this episode, us marketing chicks are joined by Amy's teenage daughter, Abby Tubb, to discuss some of our top period-related questions. What better way to get the answers than to ask one of our pelvic health experts and Nesin Pelvic Health Clinic Director- Dr. Lisa English! If pelvic health isn't your thing, feel free to skip ahead and learn how to make a "J and J" during Janine's Therapy on the Rocks!
Episode 21: Chicks on the Move Challenge
On this episode, us marketing chicks recap our Chicks on the Move Challenge, where we attempted to find fun, new ways to be active! Listen in as we talk about our various experiences with boxing, hot yoga, barre class and even a pickleball match! We put our blood, sweat and tears (from laughter) into this challenge, and we're celebrating with a Hurricane during Janine's Therapy on the Rocks segment!
Episode 20: We're Talking Post-Op PT & Espresso Martinis
We're bringing on Dr. Andrea Johnson, PT, DPT to discuss injuries that involve surgery and how she tackles them as a physical therapist and as a patient too. Then we dive into the advantages of preoperative physical therapy as well as the healing process that follows surgery. Keep listening for an Espresso Martini recipe that serves as the perfect dessert cocktail no matter the time of day!
Episode 19: Going for Gold... Let's Talk Olympics!
We're covering all things Winter Olympics in this episode with not one but two guests! We bring on Dr. Janine Nesin and Gwen Murphy to reminisce on their trip to Beijing in 2017 where they were invited to teach a course for the Chinese Olympic Medical Committee. Of course, they're sharing all of their favorite tourist adventures and Winter Olympics events too!

Keep listening for a three ingredient cocktail called the Olympic to sip while watching all the fun go down!
Episode 18: The Patient Tells All
We've got a podcast first happening on Episode 2! Our special guest this week is Riley Northway, a current patient at our Research Park clinic, and she's giving us the inside scoop on her experience as a patient! We put her on the hot seat and asked about her home exercise program, how she overcame the idea of being too busy for PT and what she had to say to potential patients ignoring their pain!
Then on Therapy on the Rocks Janine continued Low Calorie January with a show-stopping Hibiscus Margarita! Trust us, you're going to want this recipe!
Episode 17: New Year, New Goals, Same Chicks
Kick off Season 2 and 2022 with us! We're covering resolutions and goals and bringing on Sherry Stephenson, PTA to discuss the various ways to stay active and the importance of loving whatever way you decide to do so!
Then on Therapy on the Rocks, Janine is helping us recover from the sugar-laden holidays by sharing a Light Tart Cherry Gin & Tonic! We'll cheers to a low calorie drink that tastes this delicious and crisp!
Episode 16: Goodbye 2021, Hello 2022
We're taking a look back and reminiscing on all things 2021! Janine joins us to recap this year's growth, great podcast guests and, of course, the delicious cocktails she made for us marketing chicks! It might be the last episode of the year, but she's not leaving us hanging. Keep listening to hear about the BEST EVER EGGNOG to round out the year and our first season of Marketing Chicks in a PT World!
Episode 15: The FITmas Gift Guide
Tune in to learn about this year's hottest fitness gifts! We interviewed Dr. Logan Kish to put together a great gift guide for your loved ones this year- no matter if they are just starting to workout or are longtime fitness fanatics! If you've checked everyone off your gift list, keep listening for this episode's Therapy on the Rocks segment! Janine is bringing the holidays to a glass near you with her Mistletoe Martini recipe! (Yes, it's as delicious as it sounds!)
Episode 14: Let's Talk Turkey... or Ham?
The holidays are here and we're kicking off the episode with the ever popular Thanksgiving debate- turkey or ham? No matter what you're eating this holiday season, we want to make sure you stay healthy and safe! Make sure you listen as Dr. Elizabeth Whitehead shares a few tips on how to travel and safely decorate for the holidays. After all the hard work is finished, treat yourself to a delicious, two ingredient cocktail on this episode's Therapy on the Rocks segment!
Episode 13: Get FIT: The Importance of Strengthening
We're kicking off November by discussing the importance of strengthening and how all of our clinics are integrating strength training into treatment sessions in a fun, engaging way! Of course, no podcast would be complete without a lot of laughter and a handful of metaphors to help illustrate our point. Then keep listening to hear about the "Margarona" and why it's not just a drink special but a nod to the memory of a special therapist, educator and friend.
Episode 12: Stronger Together: PT After Breast Cancer & October Reflections
Two marketing chicks walk into a conference... Yes, we've got plenty of stories to share in this episode's intro! Then we're joined by Research Park Clinic Director, Dr. Tiffany Kennedy to walk us through how physical therapy can help women navigate the changes of their body post breast cancer.  The episode wraps up with Janine providing the perfect cocktail for all of your halloween festivities! 
Episode 11: All Things "Pelvic-y"
October is here which means the opening of our Nesin Pelvic Health Clinic in just a couple of weeks! In celebration, we're talking all things "pelvic-y" with our newest Clinic Director, Dr. Lisa English, who keeps it real on all topics of discussion including pelvic pain, poop, pain with sex- you name it!
Episode 10: Will You Run For Beer?
You've heard of a marathon, but have you heard of a microthon? In this episode, we're sharing details on our favorite upcoming event, the Rocket City Microthon with Lesley, the Race Coordinator. We couldn't let you guys run the 0.12K without a few training tips, so we've also got Andrea, PT, DPT, and Madison Clinic Director to equip the elite non-athletes for a race of this magnitude. Then in case beer isn't your thing, we end the episode with a Fall must have cocktail on our Therapy on the Rocks segment!
Episode 9: Alabama vs. Auburn (Sorry, Vols!)
It's college football time, ya'll! We're kicking off this episode talking all things football with special guest and former University of Alabama Linebacker, Will Cooper! Then during our Therapy on the Rocks segment, we've got the perfect tailgating cocktail to keep you cool and refreshed on game day! Can we get a "Roll Tide" or a "War Eagle" to that?
Episode 8: It's A Par-Tee
We're bidding adieu to National Golf Month with a recap of our latest golf tournament and some much needed PT insight on golf from special guest, Janine Nesin! Then we've got two cocktails going head-to-head in a matchup for Best Golf Course Cocktail on this episode's Therapy on the Rocks segment!  
Episode 7: All Things Back to School
On this episode, we're schooling you on all the back to school PT tips including backpack safety and homework space setup! Then we're interviewing Alison Kling, Executive Director of Free 2 Teach, on her organization's mission and how #TeamNesin and our listeners can help! But first things first, we're kicking off the episode with a beloved or not so beloved brunch cocktail with a few special guests! 
Episode 6: Calling All Runners & Non-Runners
Do you love running? Whether it's a yes or a no, this episode is for you! We've got two guests from Fleet Feet filling us in on their running tips and training programs for all levels of runners. So if you're running marathons or contemplating ditching the couch for a run, we cover it it all including the infamous runner's high! 
Episode 5: Common Myths About PT- Busted!
Our first episode of July brought Huntsville Clinic Director, Dr. Elizabeth Whitehead, down the hallway and into our office to help us marketing chicks dispel a few common myths about physical therapy! Then we're celebrating during our Therapy on the Rocks segment with a divine, yet super easy to make French 75! 
This month we've brought NesinFIT Clinic Director, Jonathon Cooper, and Iron Tribe Fitness Owner & Operator, Blair Morris, to the office to chat about men's health issues for Men's Health Month! Of course, we're giving you the inside scoop on our newest venture NesinFIT too!
Then we're capping off the episode with guest Becky Deason, Nesin's Chief Operations Officer, for a talk on competition and golf and topping it off with a delicious Therapy on the Rocks segment!
Episode 3: Bladder Habits & Rum Coladas
It's Women's Health Part 2, and we're excited to bring not one but two guests for this episode including physical therapist Amanda Spalding and one of our Patient Care Coordinators Jasmine Cain! Join us as we cover it all in this episode even discussing how to pee correctly! (Yes, there's a right way!)
Episode 2: Common But Not Normal
We're kicking off Women's Health Month by shedding light on all things pelvic floor therapy with special guest- Michelle Nesin! And trust us, you'll want to stay tuned until the end for this episode's featured drink recipe!
Episode 1: Introduction - Marketing Chicks in a PT World
In our first episode of "Marketing Chicks in a PT World," we kick off with introductions and our first guest all while enlightening you on the quirky things we experience as two non-medical professionals in the world of Physical Therapy!