Written by:  Elizabeth Whitehead, PT, DPT, Huntsville Clinic Director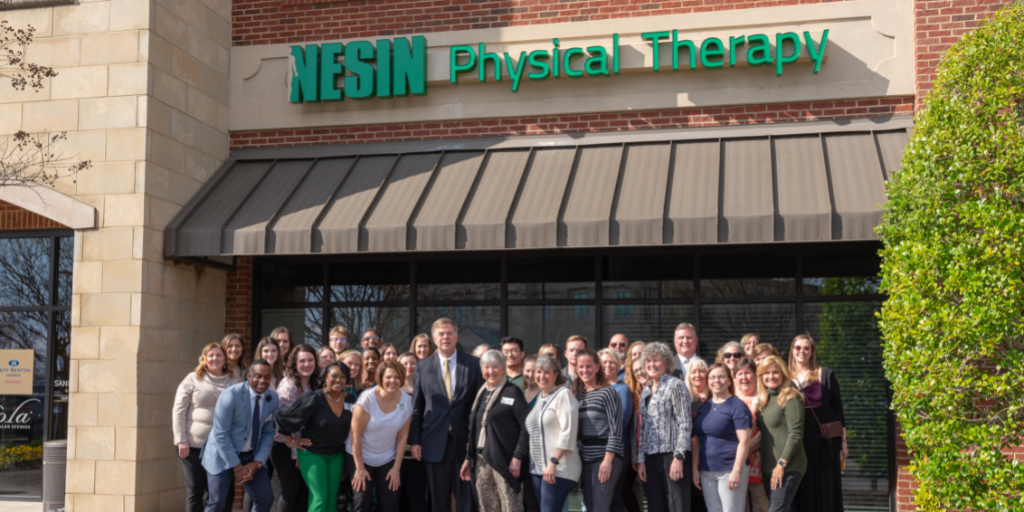 February is all about love, right?! Celebrating love for your significant other, your children, family, and pets. At Nesin Therapy, we love to celebrate all these things too, but our favorite thing to celebrate this year is the ONE YEAR ANNIVERSARY of being in our new Huntsville location on Shoney Drive!!!
You see…let me explain what this means. It means that…
For one year, we've had floor to ceiling windows in our treatment rooms (which, I might add, don't leak when it rains)!
For one year, we've had a large open gym space that's big enough to accommodate our squat rack and all of the other equipment that we love to use!
For one year, we've been more accessible via the Parkway!
And for one year (this might be my personal favorite), we have not had to call the Huntsville Fire Department to rescue someone who was stranded in our (slow and struggling) elevator! 
You see…in our new location, there is NO elevator! It's amazing! We all get out of cars and walk right in on the same level. Which really, as you might imagine, is best for a physical therapy clinic.
As we've settled into our new space, we've enjoyed the camaraderie that the larger gym space and conference room have afforded our teams. It's made us a closer, more tight knit group (and I didn't even know that was possible!). We've loved hearing your "Ooooooos and Ahhhhhs" as you've come into the clinic for the first time. And we've loved that the clinic is more visible and easily accessible from both Whitesburg and the Parkway, making it easier for you to find us and start your journey to live life better!
If you haven't seen our new space, we encourage you to come by and say hello! Be careful though…I've already mentioned the squat rack that we love to use. Stick around too long and we'll put you to work!