Written by: Gwen Murphy, PT, MPT NesinFIT @ Lincoln Mill
As I crossed the finish line at the Liz Hurley 5K Ribbon Run a couple weekends ago I was surrounded by many people from the Huntsville community who support the fight against Breast Cancer.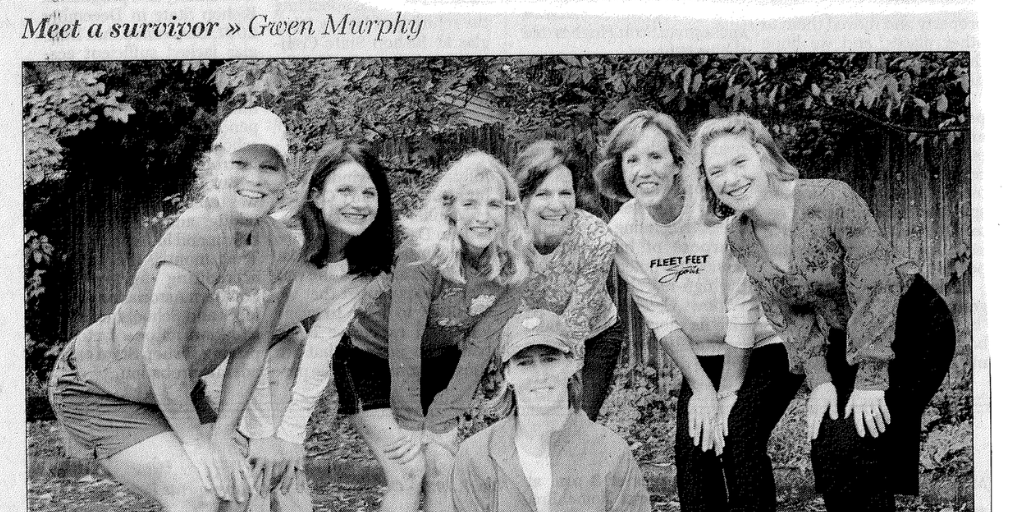 Watching the survivors walk was emotional for me. The participants included survivors, spouses, friends, parents, children and grandchildren, and I was touched by the women walking and those by their sides. Some appeared healthy while others appeared to struggle. I remember participating in the same event in 2009 while undergoing chemotherapy following a lumpectomy for breast cancer. Many of my friends came together to support me at that time. It is through God's love, strength and power and the encouragement of friends that I was able to finish that 5K "race" thirteen years ago.
Initially after receiving a diagnosis of cancer and while going through treatment, and overall feeling awful, I missed the days when I felt normal and healthy. Before my diagnosis, I was used to regularly working out, running and playing tennis – all of which I had to put on hold. For me, exercising and being active is a big part of returning to "normal" after breast cancer.
For those who are trying to get back to their "normal", I want to share that getting back, specifically my fitness level, was a slow progression. Facing the effects of radiation and surgery, I had to deal with the deconditioning that occurred as well as the newfound tightness and restriction in my shoulder and chest wall. Even years after surviving breast cancer, I was faced with the long term impact of breast cancer when I joined Iron Tribe in 2017 and started incorporating more intensive exercise into my routine. I remember hanging from the pull up bar and being surprised by how tight and restricted I was despite it being almost 8 years later. Thankfully as a physical therapist, I knew that physical therapy could and would help restore my mobility and continue my progression as a breast cancer survivor. Today, I am thankful to be able to move, walk and run.
During Breast Cancer Awareness month, I would like to encourage you to get out and move, and exercise. Movement is good for you, so incorporate a daily walk, meet your friends for a regular workout at the gym or go for a hike. Whether you have been exercising your whole life or want to begin an exercise program, now may be your time to start something new. If you are having discomfort or difficulty moving or have questions about mobility, contact us at NesinFIT. We can help bridge the gap and help you navigate your new normal.