As you may or may not know, members of the Nesin staff recently traveled (or are currently traveling) to China. They will spend a combined five-week period in Fuzhou, China, where, in conjunction with the University of Southern California (USC), Sarton Physical Therapy, and the Pelvic Education Alliance, they will be supervising and teaching Physical Therapy residents in two local hospitals. In addition, they will be teaching a 4-day course on Assessment and Treatment of Visceral Mobility for Lower Quadrant Dysfunction to PTs from around China.
Our first duo to travel across the world were Michelle Nesin, PT, OCS, FCFMT, FAAOMPT, and Doree Daniels, PTA. While this is Michelle's third time traveling to China, it is Doree's first time, and being able to experience this amazing trip through both of their perspectives, is amazing…
From Doree:
The trip from Shanghai to Fuzhou was a bit more hectic because Shanghai security refused one of Michelle's bags that has the camera for the course. Still, we settled into our neat little space at the end of a 36-hour journey from Huntsville to Fuzhou (layovers included).
The city scape in downtown Fuzhou is really beautiful. The pace is fast on the streets, but we ventured throughout the ancient Xichan Temple today where is was so quiet, we could hear the monks chanting what is called Smot.
We scored on our dinner selections and the sea salt coffee for dessert was AMAZING! To top off day one, fireworks from the view of our Fuzhou home.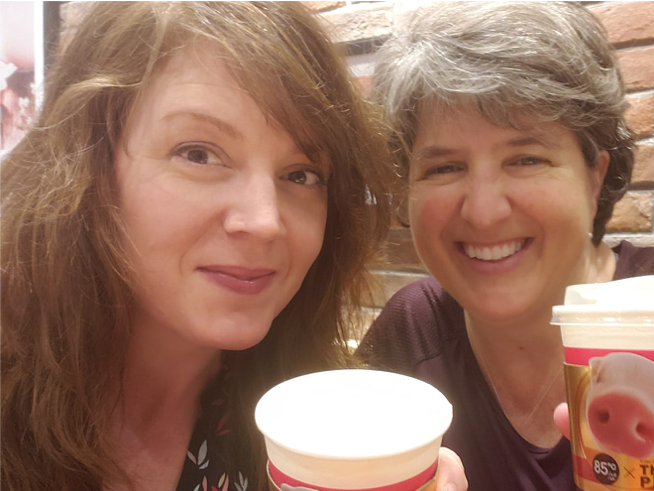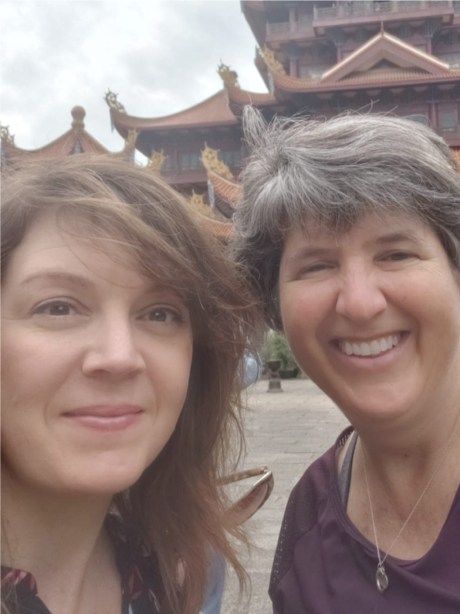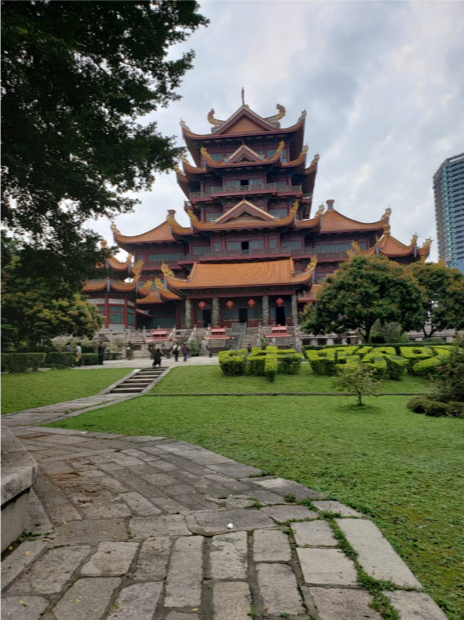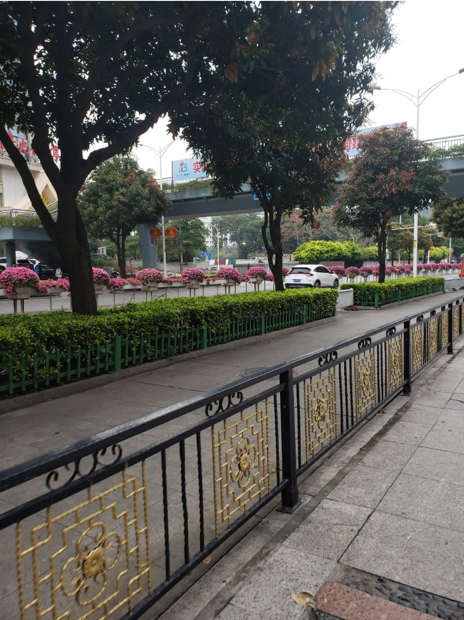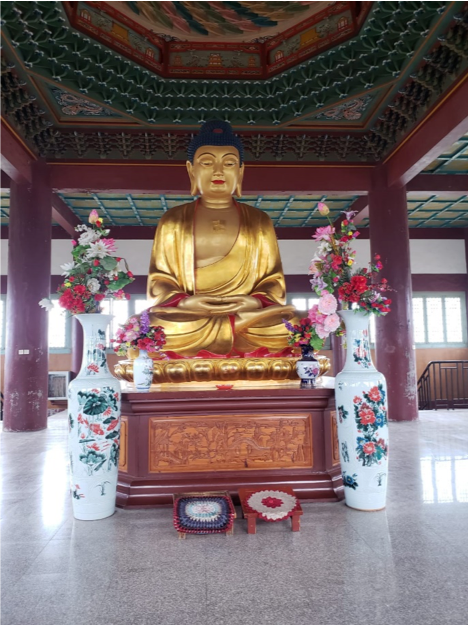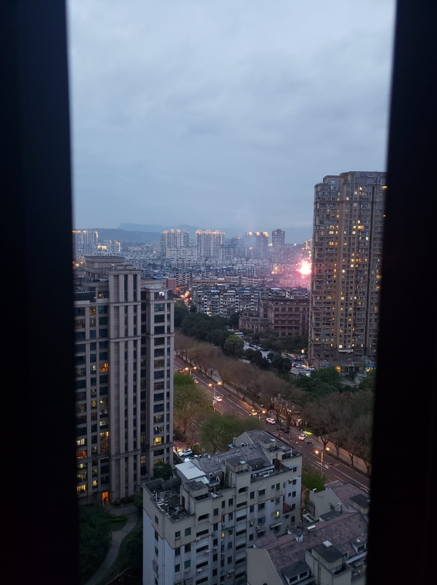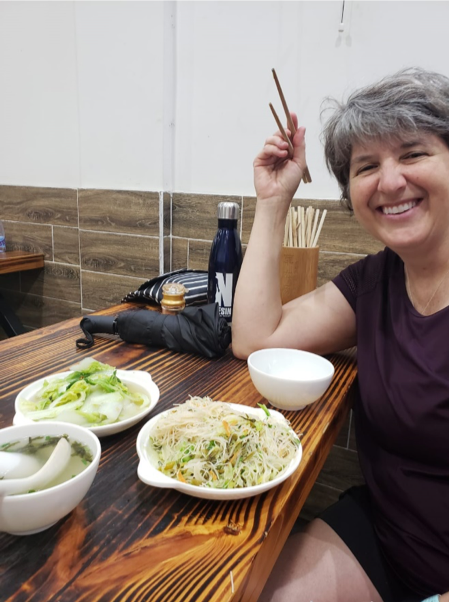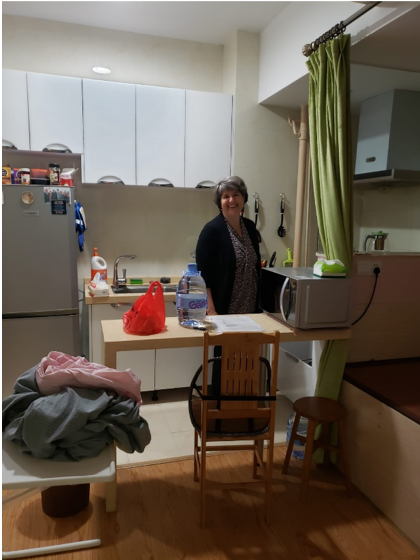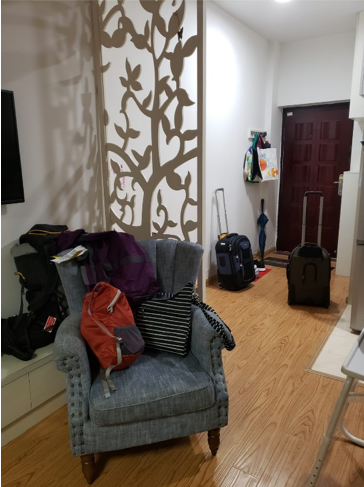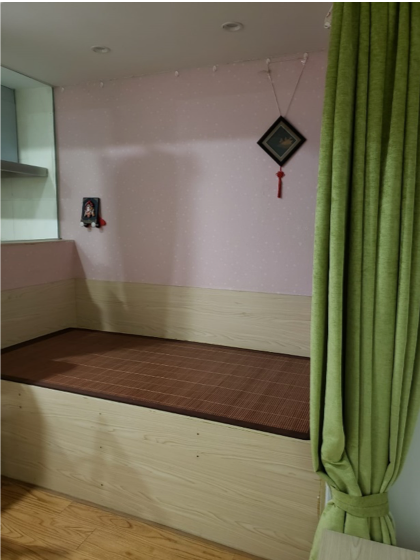 From Michelle:
Here is a list of Doree's firsts in photo form:
First morning
First temple
First meal (excellent!)
Oh…and yes…first squat toilet!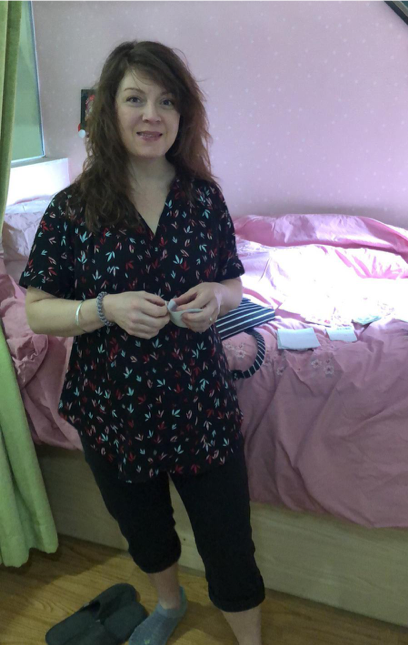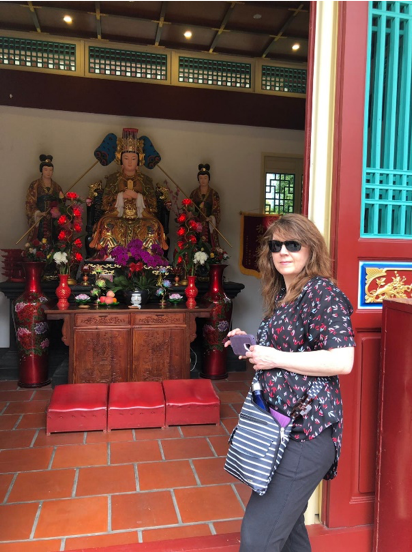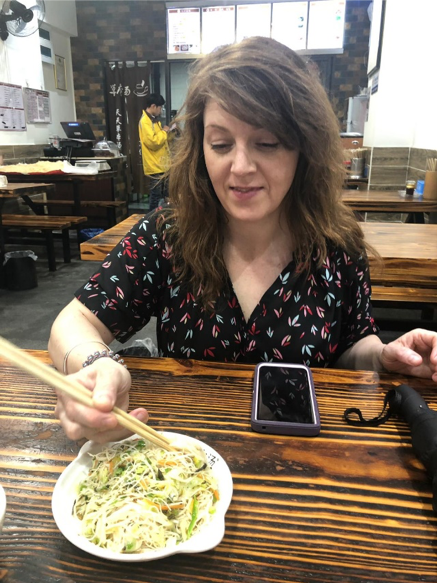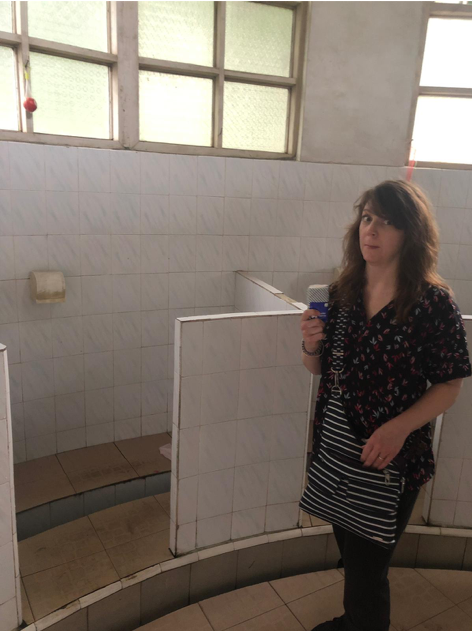 From Michelle And Doree:
It was a good first day, teaching Pelvic Health treatments to a few of the PT staff in Fuzhou!
From Michelle:
Doree is doing great! We are having an awesome time! Today was the first day we got to see patients with the PTs, and it is a wonderful experience. Glad to be back in China catching up with all the PTs from last year.
(And yes, they can squat like that for hours! I am jealous!!!)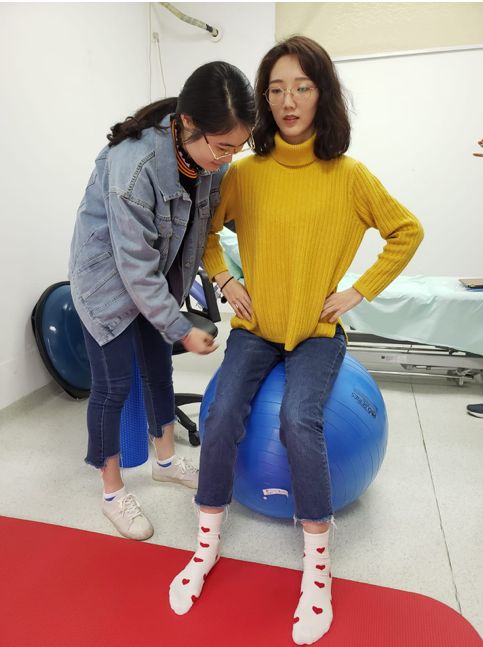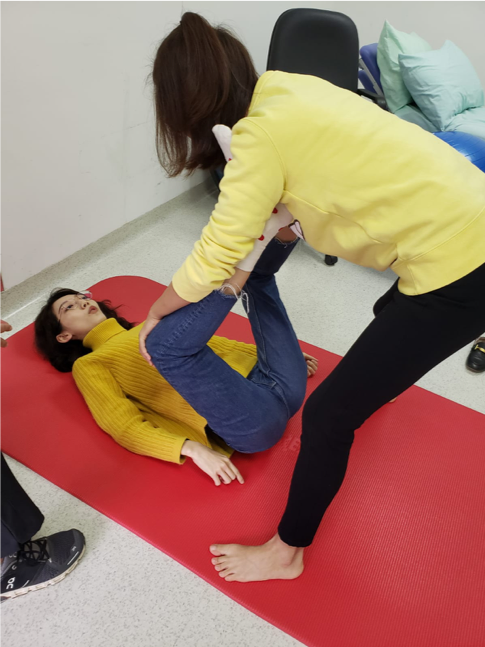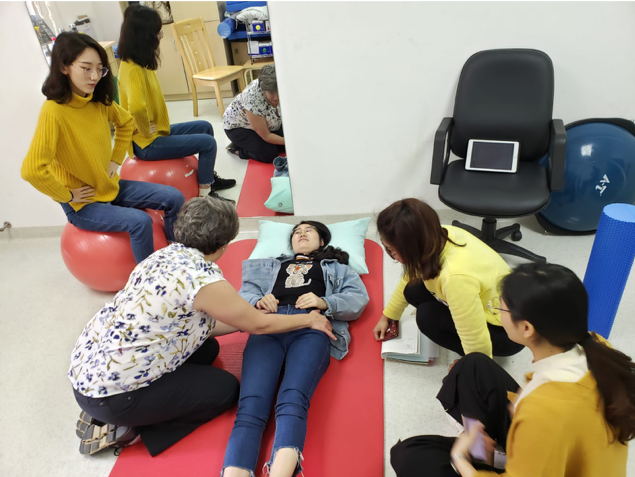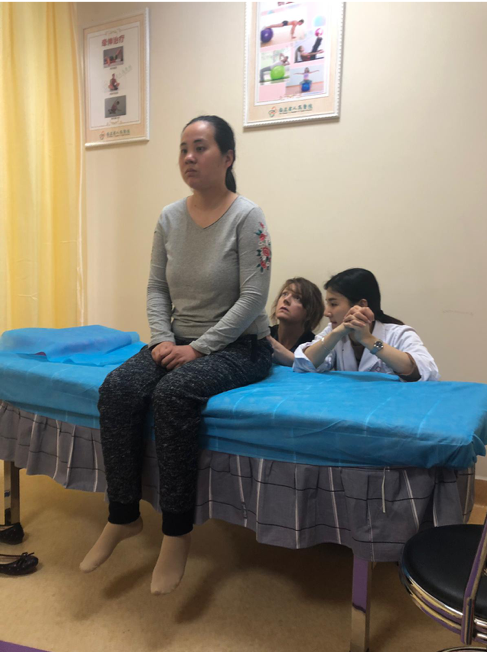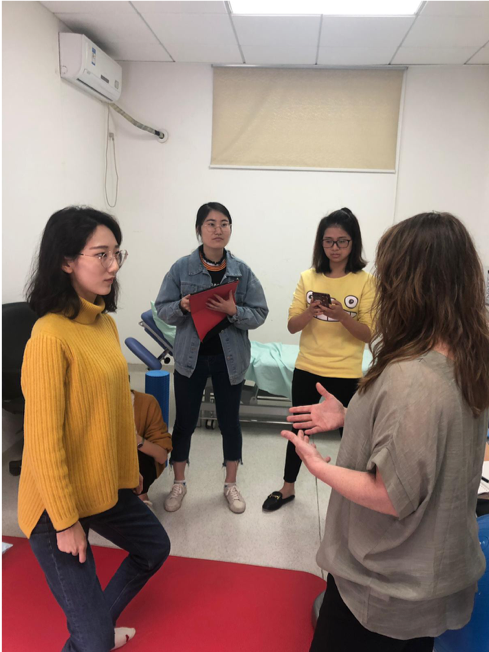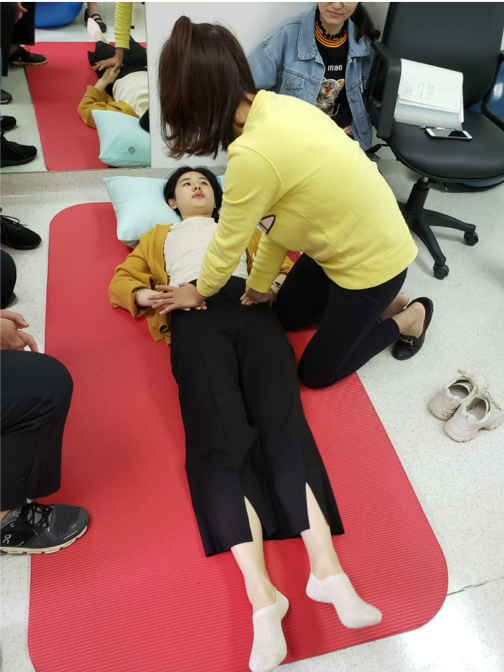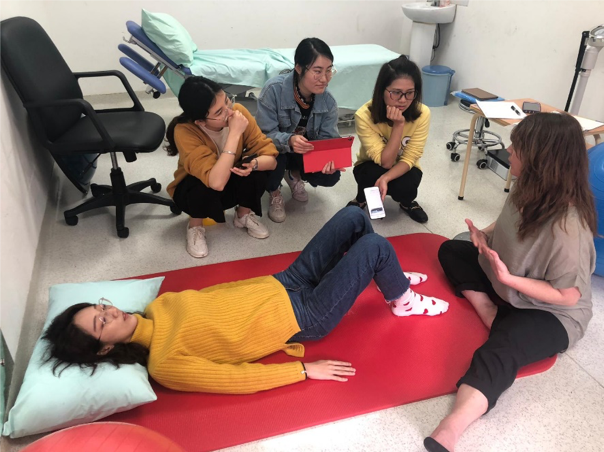 From Doree:
We thought we would share some cultural highlights we have experienced in only 4 days! The people are so kind, the food is amazing, and we have made new friends already. The locals don't seem to care that we manage eating with chopsticks, they are determined to help us do it the right way ?
Ohh yeah…cupping the bottom of the feet…painful!  But so good after ?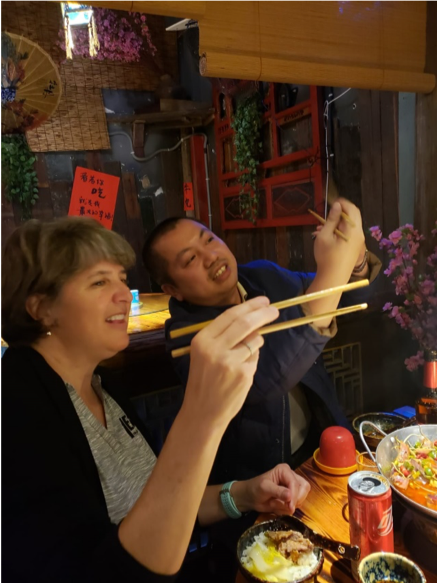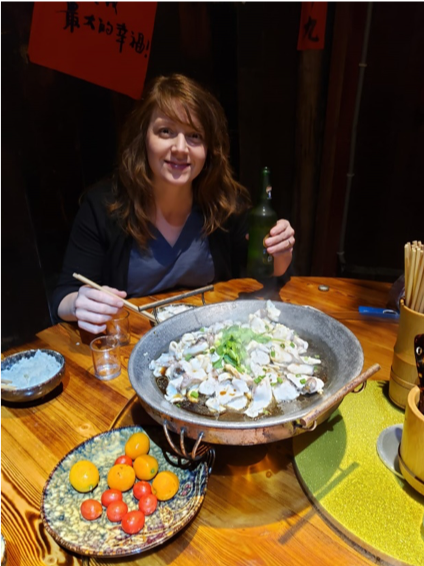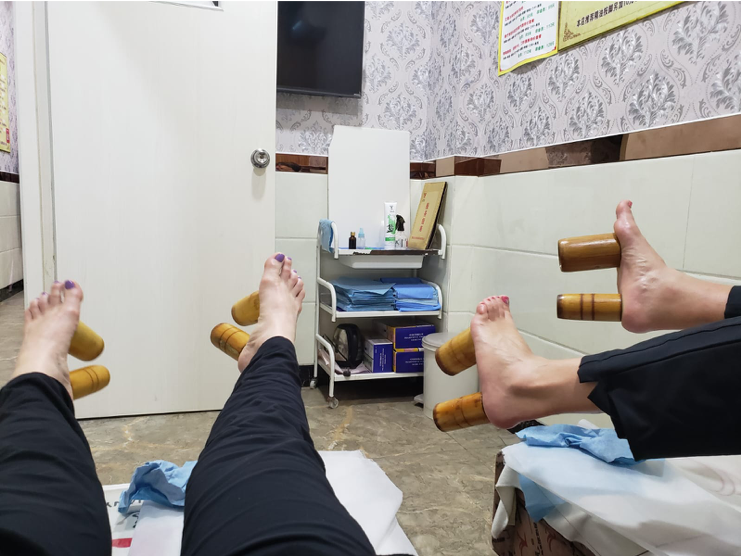 To Check Out Our Full Nesin In China 2019 Album On Facebook!