Written by: Jonathon Cooper, NesinFIT Clinic Director
It began as an idea – how to "bridge the gap" between the conclusion of a patient's physical therapy and their full return to an active lifestyle.  When I was presented with the opportunity by the owners of Nesin Physical Therapy to form a team and start a satellite clinic to achieve this "idea", I was beyond excited!  The process began by trying to find a fitness partner  open to having a satellite PT clinic in their facility one who would be as excited as we were about moving beyond rehab and helping patients improve their physical conditioning to allow for a more fit lifestyle.  We also wanted the ability to concentrate and expand our sports specific training.  A phone call and a lunch meeting with Blair Morris, owner/operator of Iron Tribe Fitness, and we were set!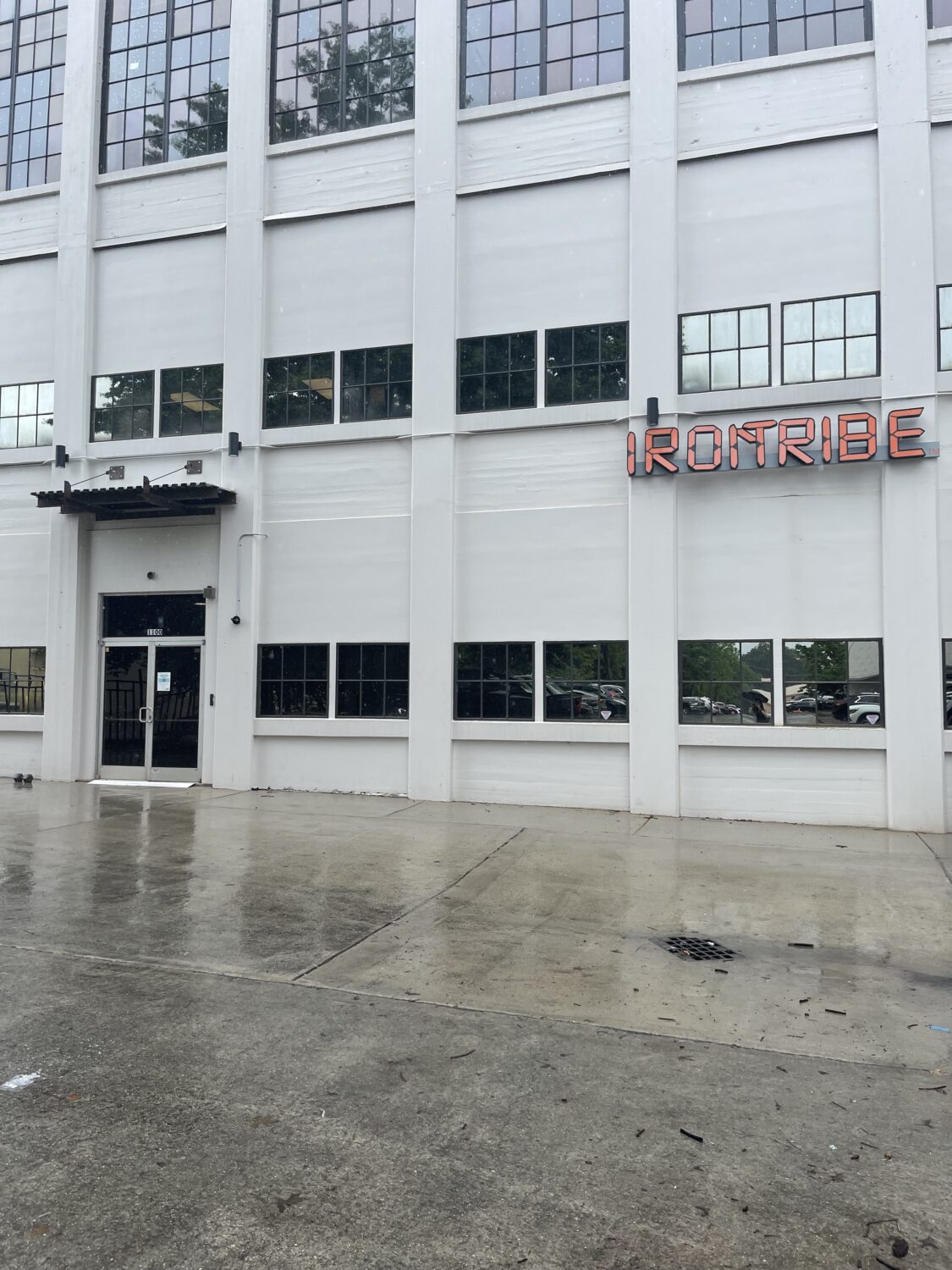 One of the aspects we were most excited about was the space!  Our clinic will be above Iron Tribe's new location in Lincoln Mill -an ongoing revitalization and redevelopment project of the former textile mill building into an updated and airy space that still maintains the industrial vibe and historical integrity, while bringing it into a new era.  That's when the plans began, starting with architectural plans, general contractor meetings, and then the demolition process!
The renovation has been both fast and agonizingly slow – brief periods of progress and then long delays in getting things that were needed to complete the process.  I found myself stopping by every few days just to check the progress.  It has been amazing to see the plans come to life and we have all learned a lot about renovation since our team has been involved in every stage, from designing the space to picking the colors.
It was clear from the start that this new venture, which is so much more than physical therapy, deserved a new name – and NesinFIT was born.  NesinFIT will continue to offer the same high quality, hands-on physical therapy our clients are accustomed to, but will take them one step further, to achieve the level of fitness needed to return to a full, healthy active lifestyle.  The professionals at Iron Tribe are as dedicated as we are to helping each client achieve their goals through high intensity interval training with a side of nutritional support thrown in for good measure!  This collaboration works, and I am excited to be a part of it!
NesinFIT is set to open July 12!  For more information, visit www.nesinfit.com.