Written by:  Jordan Martin, Assistant Director of Marketing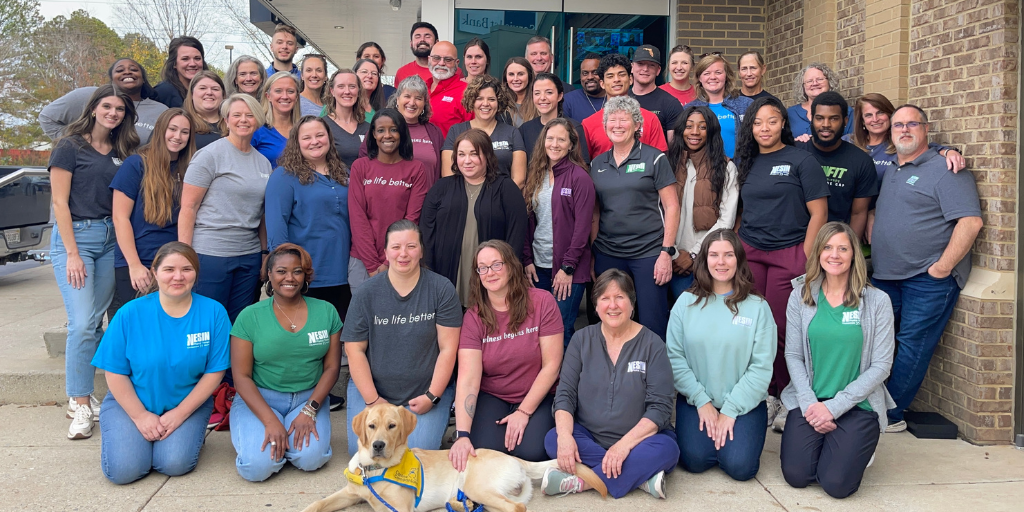 With 2023 quickly approaching, my mind automatically starts to recap the past 11+ months – the lows, the highs and even the mundane. And although I would love to dive in and discuss my year in review, I thought it might be more entertaining to interview Dr. Janine Nesin, PT, DPT, our CEO & Co-Owner, to reflect on Nesin's 35th year in business and see what 2023 holds! Check it out…
Jordan: What are your top Nesin highlights over the last 35 years? *Insert Janine's laugh at summarizing a 35 year timeframe* Okay, how about just sharing your top three highlights?
Janine: For me, the first highlight is definitely moving the business out of my mom's basement and moving into our first real office space on L&N Drive.  For one, we didn't have people wandering through our house at all hours, and secondly, it felt like we were really going to make it.  Since so many small businesses do not survive the first year, moving into a legit office felt like a huge milestone.  
The second highlight would be when my mom won the Marilyn Grossman Award from the American Physical Therapy Association – Alabama Chapter. She is such an impressive therapist, so it meant so much to see her life work honored and for others to appreciate her contributions to the PT profession in the state of Alabama. 
There really are so many, but the third would be the first time we won the Best Places to Work Award! To know that your employees shared their honest feedback about you as an employer and to win, especially when we've always worked so hard to foster the culture, was just an amazing moment that I won't ever forget. 
Jordan: I know you joined Nesin as a physical therapist in 1996. Did you expect that Nesin would still be serving patients in the Huntsville/Madison community 35 years after its start?
Janine: Honestly, I would say no. We had survived a lot of tough times even leading up to when I joined the company in 1996 as a therapist. With so many tenuous times and then losing our biggest contract, I didn't know if we'd make it another 6 months let alone another 26 years! 
Jordan: One thing I'm curious about is the business side of things. What would you say is the most surprising thing you've learned about owning and leading a small business over the last several decades?
Janine: I think everybody focuses on the technical side of leadership and what is involved in running a company, but what I've realized is that it all boils down to people. It's about genuinely caring about each employee and putting others first and then in return being someone that others want to follow too. And of course, the importance of constant communication. 
Jordan: What are you most proud of when it comes to Nesin?
Janine: I love the fact that when I go out into the community it's not uncommon for people to stop me and share their wonderful experience with our company and how amazing their team of therapists are. It feels great to hear that on a regular basis and knowing that I got to be a part of building that team makes me so proud.
Jordan: If you could sum up the last 35 years in one word, what would it be? 
Janine: Perseverance. No matter the difficulties we face as a company, such as dramatically declining insurance reimbursements, we wholeheartedly continue to focus on our mission of providing the best physical therapy treatment we can. 
Jordan: As 2022 comes to a close, what would you like to share with Nesin's patients and our community about what 2023 looks like?
Janine: We've had a lot of great opportunities come to fruition over the last few years with the addition of our NesinFIT and Nesin Pelvic Health clinics, so I look for continued growth with all three of our brands. As the Huntsville  community continues to grow and thrive, we hope to do the same and continue to lead the way for our community to be healthier in 2023.