Written by:  Jordan Martin, Assistant Director of Marketing
For many people, myself included, January is the proverbial time to reset, make resolutions and set new goals often to do with health and wellness. But I'm not just talking about weight-loss or fitness goals, but goals to promote and support overall wellness. And if you're one of the people who are looking to fully live life better in 2023, I think we can help you out!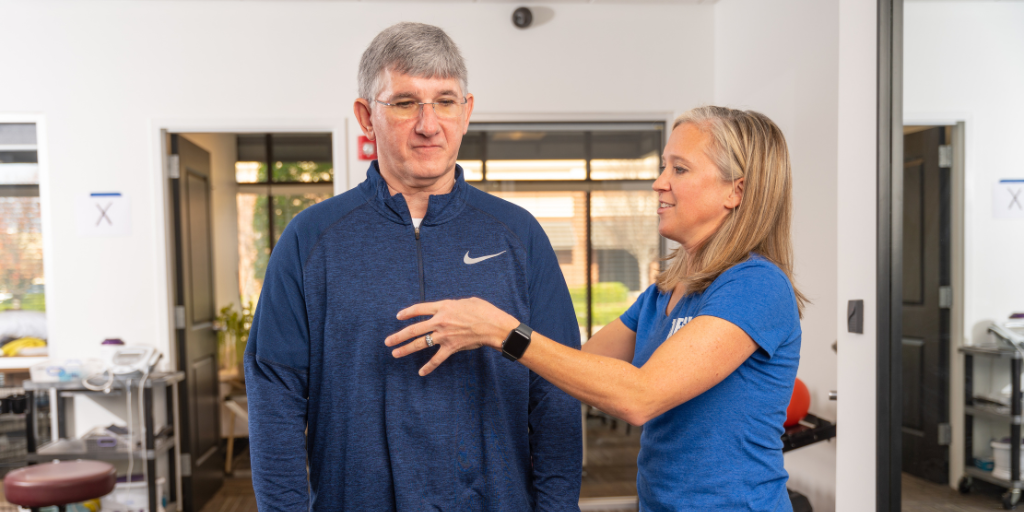 Let me explain… In 2021, we opened up two additional brands of Nesin Physical Therapy – NesinFIT and Nesin Pelvic Health. With this expansion, we have the opportunity to be able to curate treatment plans and care specifically for your needs! Whether you're struggling with pain, injury or post-surgery issues, looking to start or restart a fitness routine safely, or you're suffering with issues such as incontinence or pain with intercourse, Nesin has a clinic for you!
Let me throw out some scenarios…
You've been working from home since COVID and you have unrelenting hip pain from sitting at your desk all day.

You've stopped running to avoid knee pain that you can't seem to kick, but still want to have an active lifestyle. 

You've had a kid and you refuse to jump on the trampoline with your little one in fear of peeing on yourself.
Maybe none of these scenarios are your exact issue, but it's problems like these that tend to hold people back from living life to the fullest. It's also situations like these that people simply tend to ignore and push to the side. If there's one thing that I've learned since working at Nesin, it's that pain isn't normal and our experts can help. 
From our 3 original clinics across Madison county, to our NesinFIT locations, and our Nesin Pelvic Health specialty clinic, we can get you where you need to be in 2023! Check out our websites: nesintherapy.com, nesinfit.com and nesinpelvichealth.com for more info and let us help you live life better in 2023!