Written by: Mindy Hyatt, PT, DPT, COMT
When heading out the door for a run, you may opt for convenient routes such as roads or sidewalks, but with a little planning you can gain more benefit from your run!  Living in North Alabama, we have the benefit of a variety of greenways and trails. Frequently, runners and even cyclists have knee, hip, or lumbar dysfunction resulting from weak hips, core, or ankle musculature.  Uneven surfaces like trails require utilization and coordination of these muscle groups that are less challenged on paved or level surfaces.  The muscles on our backside  are important for athletic activity and provide a foundation for core and hip control necessary for healthy dynamic movements such as running  and cycling.
Why should I try the trails?
     

Break up the monotony & enjoy the scenery

     

Challenge hip & core musculature

     

Reduce repetitive pounding on joints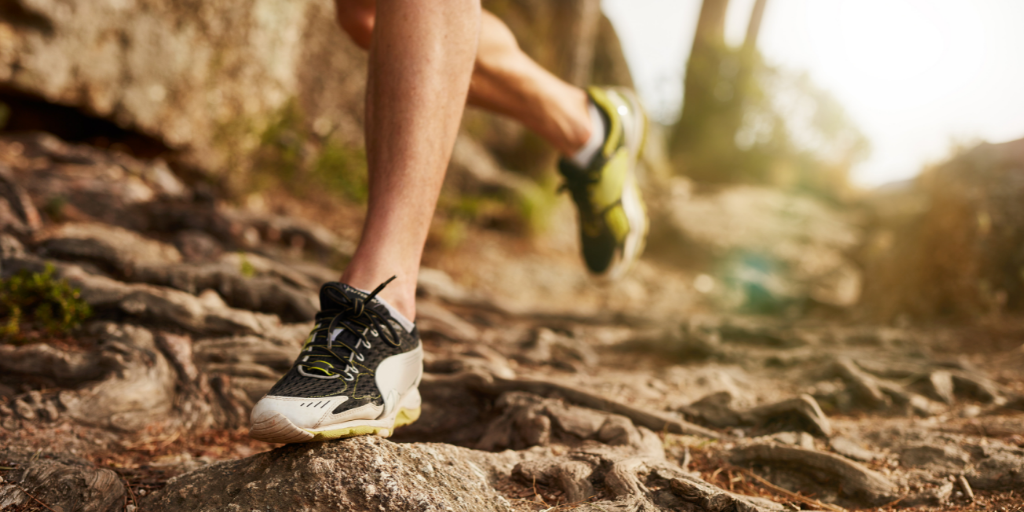 Those new to running may not realize that most sidewalks & roads are purposefully angled to allow for drainage which with repetitive motion can cause compensatory muscular changes or injury. Those returning to running from an injury may purposefully choose to run on firm surfaces such as roads, greenways, or sidewalks, but I would challenge the advanced athlete to consider the benefits of cross-training on different surfaces!
Running on gravel, dirt, and trails is not only more mentally stimulating, but it causes the body to adapt and utilize different muscle groups.  As you run on uneven surfaces, your cadence, balance, & stride must adapt to fit the terrain.  Not everyone is ready to run on the side trails at Monte Sano State Park with the numerous roots and rocks, but you might consider running on a gravel road at Wheeler Wildlife Refuge or a Monte Sano top trail the next time you go for a run! 
If aches or pain are keeping you from going the extra mile, give us a call to schedule your evaluation. Click here to visit our locations page to find the most convenient clinic for you!